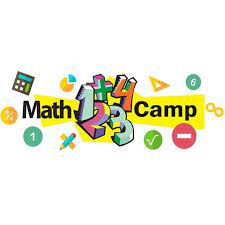 Our 2023 program marks our 31st summer at Mathcamp! This year's camp will be held at Champlain College in Burlington, VT from July 2 to August 6, 2023.
Fast Facts for Applicants
Program Dates: Sunday, July 2 to Sunday, August 6, 2023
Program Location: Champlain College in Burlington, Vermont
Enrollment: 120 participants, typically 65 new students and 55 returning alumni. Learn more about eligibility.
Gender ratio: About 50% of our students are female or non-binary and 50% are male. Girls and non-binary students who love math are strongly encouraged to apply! Learn more about girls' experiences at Mathcamp.
Program Cost: The camp fee for each student will be between $0 and $5,000, depending on financial aid. Learn more about tuition.
Financial Aid: Mathcamp is free for US and Canadian families with household incomes under $75,000, and need-based financial aid is widely available for middle-income families as well as for international students, including full scholarships. Learn more about financial aid.
When to Apply: Mathcamp will open the application season on January 12. There is no advantage conferred by applying at the beginning of the season: all applications received by the deadline will receive equal consideration. Learn more about how to get started.
Deadlines: The application deadline for Mathcamp 2023 is March 9; you will be notified of an admissions decision on April 13. Learn more about dates and deadlines.
Canada/USA Mathcamp is committed to a policy of equal educational opportunity. Read our non-discrimination policy.
How to Apply to Mathcamp
Mathcamp invites applications from every student aged 13 through 18 who is interested in mathematics, regardless of racial, ethnic, religious, or economic background.
Application materials for our 2023 summer program will be available January 12, and all applications received by the deadline (March 9, 2023) will receive equal consideration.
An application to Canada/USA Mathcamp includes the following:
Basic personal and contact information.
Some information about your school and your mathematics background.
A personal essay about why you want to come to Mathcamp.
Your solutions to the Mathcamp 2023 Qualifying Quiz.
Two recommendation letters: one academic, one personal.
(Optional) A scholarship application, if you require assistance to attend Mathcamp.
There is no application fee.
We do not require transcripts, nor do we require standardized test scores; instead, we ask students to report their mathematical experience, both inside and outside the classroom. We expect applicants to have completed Precalculus, either in school or by studying the equivalent material independently.
We do not require the TOEFL for non-native speakers, but our program is conducted entirely in English, so you should only apply if you are completely comfortable interacting mathematically and socially in English.
See the links at left to learn more about the application process and to start your application.
Apply for Mathcamp 2023!
Ready to get started? All applications for Mathcamp 2023 received by March 9 will receive equal consideration. We look forward to reading your application!